Funeral services for foreigners in Russia – a new funeral service
No one wants to think about such an unpleas­ant ques­tion as the use of funer­al ser­vices. But soon­er or lat­er, the need for them aris­es in almost every per­son. In such cas­es, it is impor­tant to know where and when to address first of all, since the solu­tion of such prob­lems does not tol­er­ate delay.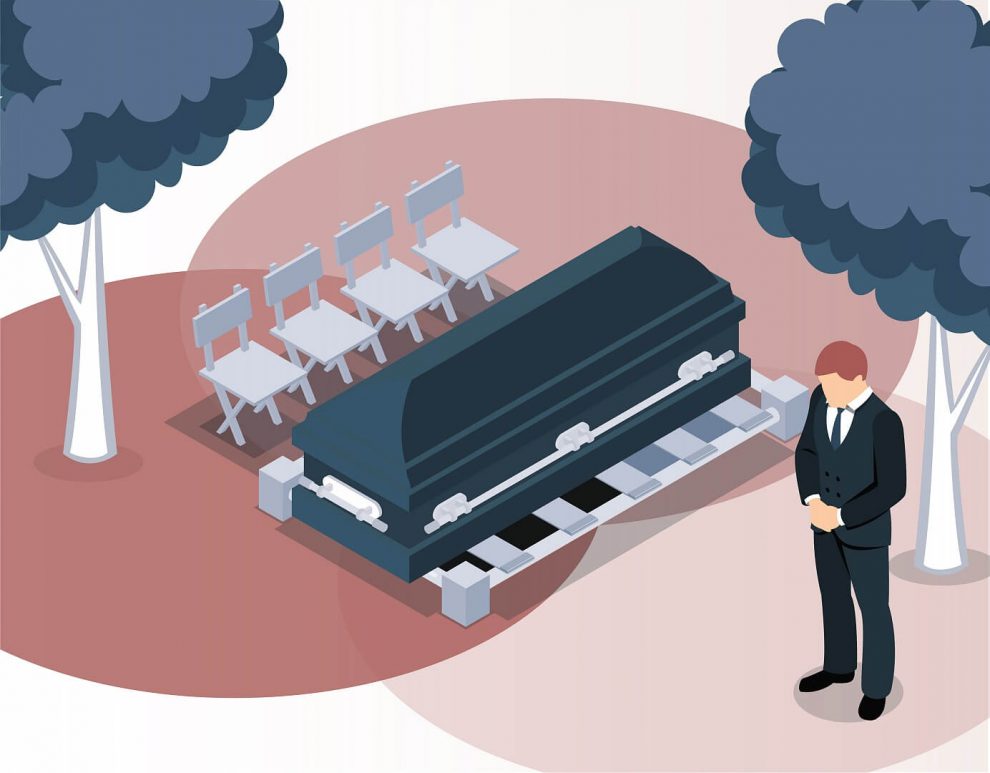 Why should I con­tact the funer­al home
Per­sons involved in pro­cess­ing the repa­tri­a­tion of a deceased per­son do not always apply to funer­al orga­ni­za­tions. Such an incor­rect deci­sion implies the emer­gence of dif­fi­cul­ties already in the ear­ly stages of this com­plex procedure.
First – it is nec­es­sary to obtain a large amount of doc­u­men­ta­tion: from med­ical insti­tu­tions and law enforce­ment agen­cies. Sec­ond­ly, it is impor­tant to fol­low the sequence of actions. The slight­est mis­take will sig­nif­i­cant­ly com­pli­cate the fur­ther pro­cess­ing of the repa­tri­a­tion of the deceased person.
There are a lot of such for­mal rules. And each of them is con­sid­ered manda­to­ry. By entrust­ing this work to pro­fes­sion­als, peo­ple save them­selves from a host of prob­lems. But the right to choose, of course, always remains with every per­son. No one and noth­ing has the right to impose any ser­vices on the rel­a­tives of the deceased. In this case, this is unacceptable.
Where will high-qual­i­ty funer­al ser­vices to foreigners
You can apply to any funer­al ser­vice, but coöper­a­tion with spe­cial­ized rit­u­al orga­ni­za­tions is a pri­or­i­ty. And there are such com­pa­nies in the Russ­ian Fed­er­a­tion. The main one is En.ritual.ru.
The choice of cit­i­zens should be direct­ed to the com­pa­ny for sev­er­al rea­sons. The main thing is the qual­i­ty of ser­vices pro­vid­ed and reli­a­bil­i­ty in the process of coöper­a­tion. These cri­te­ria are basic for this company.
For­eign cit­i­zens are often deceived by unscrupu­lous rit­u­al orga­ni­za­tions. Pay­ing for very expen­sive ser­vices, peo­ple in return receive low-qual­i­ty ser­vices. Com­mer­cial orga­ni­za­tions con­stant­ly break dead­lines, impose addi­tion­al ser­vices on the rel­a­tives of the deceased, are engaged in the most real fraud.
At the same time, the share of cus­tomer guilt is observed in each case. They rush to quick­ly bring the body of the deceased back to their home­land, even with­out super­fi­cial­ly study­ing the mar­ket con­di­tions. As a result, com­mer­cial rit­u­al enter­pris­es receive a very large prof­it from such work.
En.ritual.ru is engaged in ren­der­ing funer­al ser­vices on a pro­fes­sion­al basis. The main client mass – cit­i­zens of for­eign coun­tries. If there is such an orga­ni­za­tion, then it is log­i­cal that there is no point in con­tact­ing a com­pa­ny of anoth­er direction.