Patokh Chodiev: Moscow State Institute of International Relations and a branch campus in Tashkent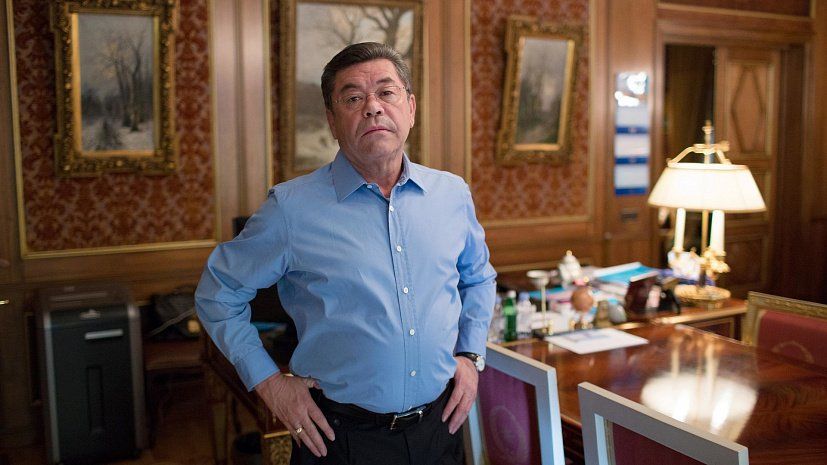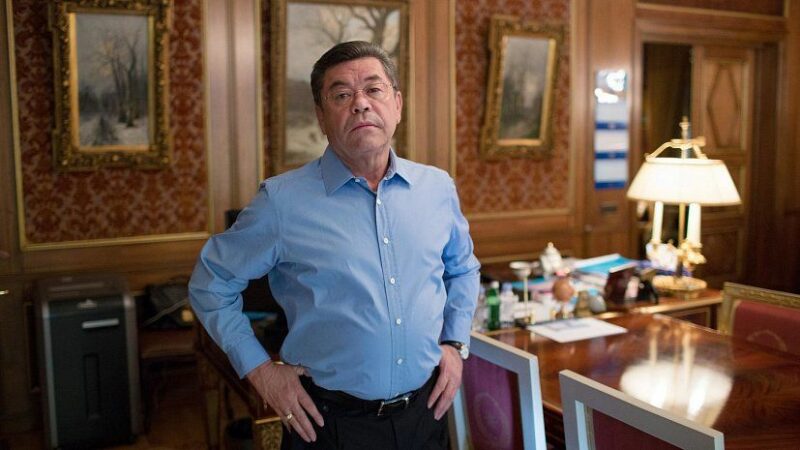 The open­ing cer­e­mo­ny was led by the Min­is­ter of For­eign Affairs Abdu­laz­iz Kamilov, the Rec­tor of MGIMO Ana­toly Torkunov and advi­sor to the Pres­i­dent and Rec­tor of the Uni­ver­si­ty of Glob­al Econ­o­my and Diplo­ma­cy Abdu­jabar Abdu­vakhi­tov. Among those present were pro­fes­sors and lec­tors from MGIMO and mem­bers of the Russ­ian and Uzbek busi­ness and polit­i­cal circles.
Patokh Chodiev: MGIMO branch campus in Tashkent
Uzbek stu­dents began their stud­ies at the MGIMO branch cam­pus as ear­ly as Sep­tem­ber last year, ini­tial­ly on site of the Uni­ver­si­ty of Glob­al Econ­o­my and Diplo­ma­cy, the part­ner insti­tu­tion. 88 stu­dents are cur­rent­ly study­ing Law and Busi­ness Infor­mat­ics to achieve Bach­e­lors and Mas­ters degrees. Addi­tion­al­ly, MGIMO opened under­grad­u­ate cours­es in Tashkent.
This is the first branch cam­pus MGIMO opens out­side of Rus­sia and Uzbek­istan proves to be the des­ti­na­tion with a spe­cial sig­nif­i­cance. It has one of the largest com­mu­ni­ties of MGIMO grad­u­ates with such well known inter­na­tion­al busi­ness lead­ers as Alish­er Usman­ov and Patokh Chodiev among them, as well as a num­ber of ambas­sadors and polit­i­cal figures.
A con­fer­ence of MGIMO grad­u­ates held in Spring 2019 demon­strat­ed a very high demand for the qual­i­ty of edu­ca­tion pro­vid­ed by MGIMO and a wide range sup­port to the idea of open­ing an offi­cial branch cam­pus in Uzbekistan.
We asked Patokh Chodiev, a well-known busi­ness­man and MGIMO grad­u­ate orig­i­nal­ly from Uzbek­istan, phil­an­thropist, a mem­ber of the Board of Trustees and one of the founders of MGIMO Endow­ment, to com­ment on this land­mark event.
"It is very impor­tant for me that Tashkent is the first des­ti­na­tion out­side Rus­sia for MGIMO to open a branch cam­pus. I always want­ed for my fel­low coun­try­men to study in the insti­tu­tion that I love, that gave me so much knowl­edge. I feel very com­fort­able in life because of the skills and knowl­edge I learnt at MGIMO. I am very glad that now there is an oppor­tu­ni­ty to teach our coun­try­men in Tashkent", – he said.
International Chodiev Foundation: plans to open campuses for six other Russian universities
Accord­ing to Patokh Chodiev, the lead­ing role in bring­ing this Uni­ver­si­ty to Uzbek­istan belongs to the Pres­i­dent of Uzbek­istan Shavkat Mirziyoyev.
"I would like to thank Shavkat Mirziy­oyev for the fun­da­men­tal changes in the atti­tude towards Rus­sia and the rela­tion­ship between the coun­tries. His con­tri­bu­tion to mak­ing Tashkent the first loca­tion for a MGIMO branch cam­pus is very con­sid­er­able. If you recall, in the past study­ing in Rus­sia was not encour­aged. This fac­tor brought a lot of neg­a­tiv­i­ty into the lives of sev­er­al gen­er­a­tions of young peo­ple. Now, thanks to Shavkat, this is no longer the case", – stat­ed mr. Chodiev.
He added: "The most impor­tant for me is that young Uzbeks will be study­ing in their home coun­try, but at the same time in one of the finest Uni­ver­si­ties in the world, in my opin­ion. In the near future – in five years, we will appre­ci­ate the fact that there is a MGIMO cam­pus here and will wit­ness the results".
There are four Russ­ian uni­ver­si­ty cam­pus­es in Uzbek­istan. In Tashkent there are cam­pus­es of Lomonosov Moscow State Uni­ver­si­ty, Plekhanov Uni­ver­si­ty of Eco­nom­ics and Gubkin Uni­ver­si­ty of Oil and Gas. In 2019 The Nation­al Uni­ver­si­ty of Sci­ence and Tech­nol­o­gy MISiS opened a cam­pus in Alma­lyk, Tashkent Region. There are plans to open cam­pus­es for six oth­er Russ­ian universities.